About Us
Sim's Motors is an Australian owned and operated business, established by Gordon Sim in 1962.
We specialise in Peugeot and Renault, but happily work on any make or model of car
with the same skill and dedication.

In 1985 when Gordon Sim retired, Joseph Bubory, a loyal employee at that time,
purchased Sim's Motors. Joseph Bubory (jnr) joined his father in 1993 and
together have established Sim's Motors in the Automotive Industry as a reputable,
reliable service and repair centre for all makes and models of cars.

Today Sim's Motors is under the ownership of Joseph Bubory (Jnr) who continues
to provide the same skill, dedication and quality workmanship service established by
Gordon Sims and Joseph Bubory (Snr) before him.

Sim's Motors guarantees quality workmanship when it comes to the service and repair of your vehicle.
Customers are assured we will make every effort to make your car purr like it did on the showroom floor. We always do our best work at all times, if we do not please tell US. If we do please tell your FRIENDS.

Sim's Motors is accredited with Vic Roads for roadworthy inspections on light vehicles
including those fitted with LPG.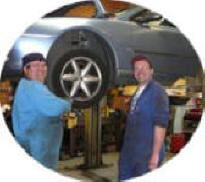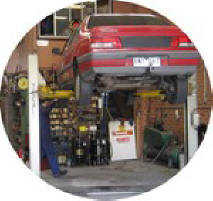 ACN: 45 594 602 284


Computer Technician & Web Design Consultant
Geoff Salt